What's Included in This Listing
MS3D Solar controller unit
3.2m Pool sensor wire
24m Roof sensor wire
Mounting screws and grommet
Black adhesive silicon (for roof sensor)
10 x cable ties (for wire to pipe attachment)
User and install instructions
3 Year onsite warranty
MS3D Controller Specifications
Sophisticated pump control
Simple user operation
Easy to install
Bright LED display
Temperature setting is retained after a power outage
Tropical, Winter and Manual mode
Made in Australia by Ascon
3 Year Warranty
For more information the manual can be downloaded from our
EcoOnline download page.
Warranty
EcoOnlineTM offers the following Warranties on system components:

3 year Onsite Ascon controller warranty
See Terms and Conditions page for further details.
---
EcoOnline
TM

MS3D Controller for Solar Pool Heating Systems

The MS3D is a trouble free automatic digital solar controller with temperature adjustment, manual, winter and tropical mode features. This controller will suit most unglazed (non-glass covered) solar pool heating collectors. This controller is used for setting up and an independent solar pool heating system controlling a dedicated solar pump. Comes with pool and roof sensor.
Independent System Controller Comparison
Functions / Features
Ascon MS3D
Ascon MS3D UP/DOWN
Temperature Based Control
Winter Mode
Australian Made
Retains Settings (after outage)
Tropical Mode
*
Battery Back Up (for clock)
Clock/Timer Function
Collector Freeze Protection
Adjustable Temp Differential
On site Warranty
* Tropical Mode will not function on this unit in Queensland Tariff 33, as it does not have clock and battery backup to retain settings after outage.
System Plumbing Options
This controller is used for setting up an independent solar pool heat system controlling a dedicated solar pool pump. We always recommend Independent Systems, see definitions below or manual. These systems run a small independent pump, typically for 8 hours per day and are actually more energy efficient than systems running through the main filter pump which have to run the large filter pump for 8 hours per day just to pump the solar side. Of course independent systems require separate solar suction and return lines, whereas for older pool these might not have been installed. If that's the case you'll need to go with a plumbing configuration that taps into your existing filter return line to divert water to your roof. There are a few configurations that can be chosen, see below or manual. Most people that do not have independent solar suction and return ports will choose a Manual/Timer System and place the main filter pump on a timer to run during the warmest part of the day. These manual systems can be automated down the track.
If you need to set up a specialized system like for a Booster/Retro Fit System (requires AquaSmart 5 FS or CD controller) or the Motorized Ball Valve System (requires AquaSmart 5 AV controller), please contact us at EcoOnline.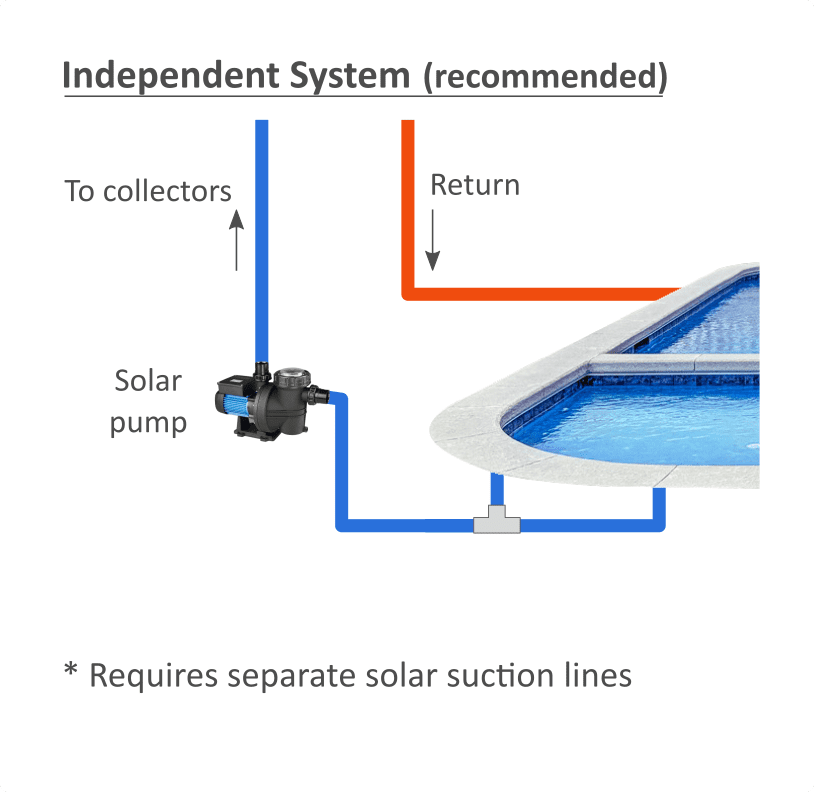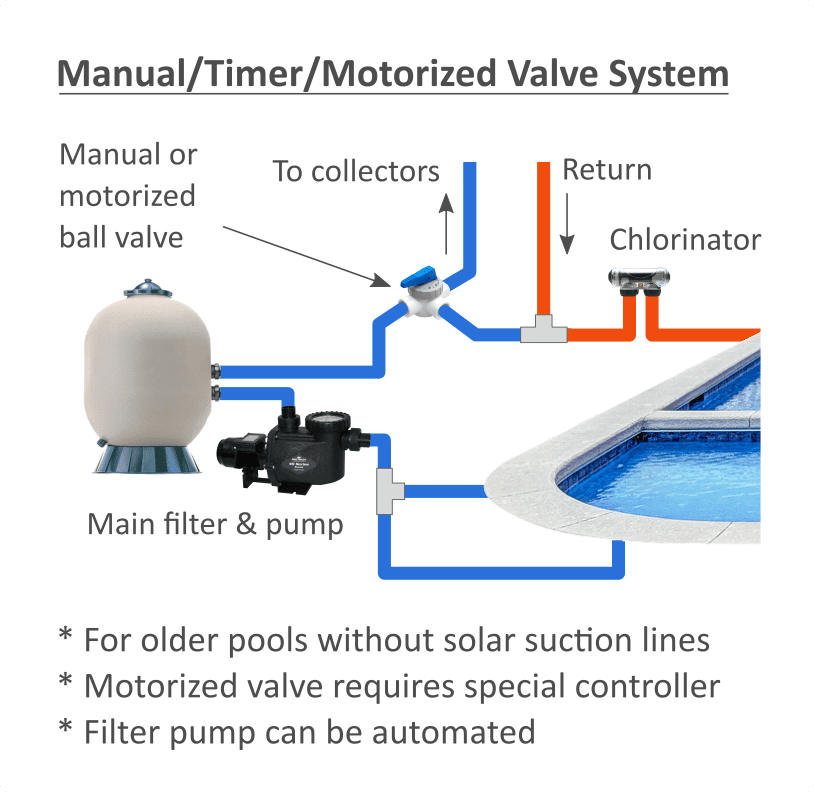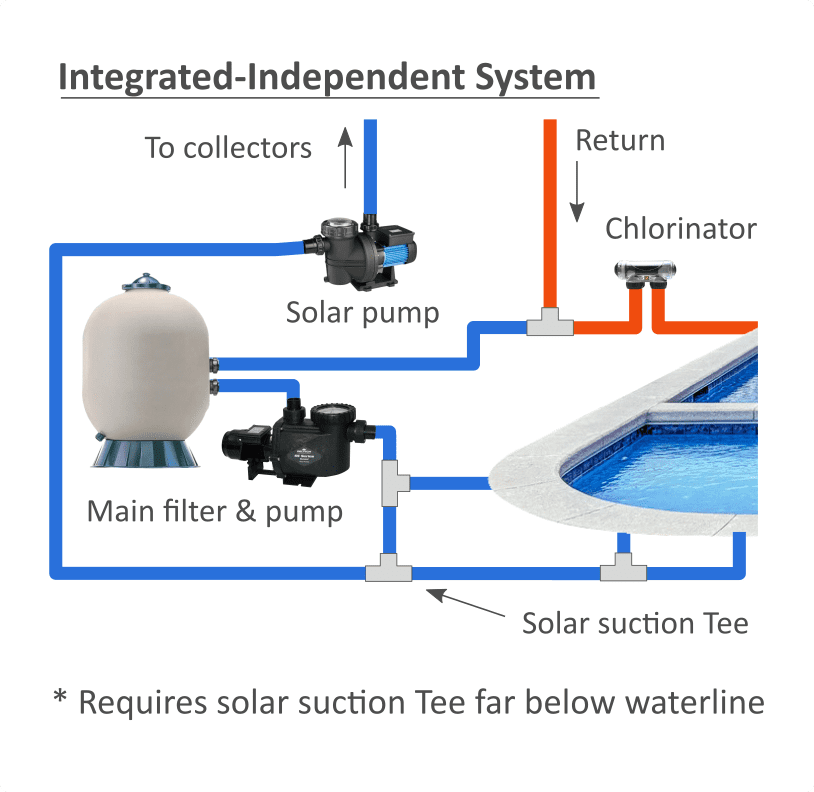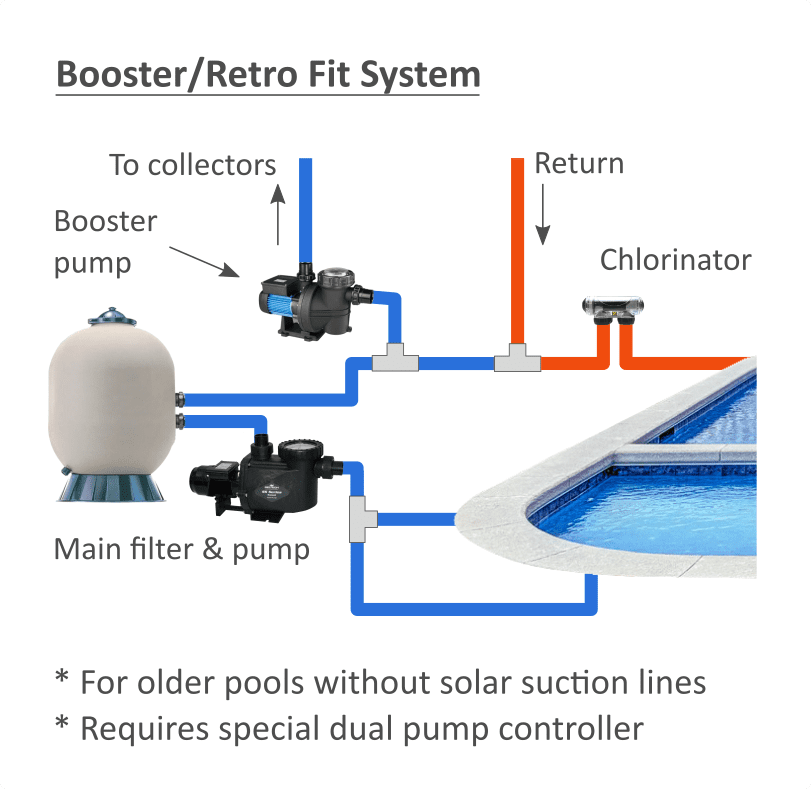 Requirements and Product Limitation
This controller is used for setting up an

independent solar pool heat system

controlling a dedicated solar pool pump. Note: type of system requires independent solar lines running into your pool. Non-independent type systems such as a

booster type system

or systems running through the filter pump will require a different controller.
This controller comes with a 24meter wire for the roof sensor, please request a longer wire if required (ask for stock levels).
Requires 12.5mm (1/2 inch) PVC pipe hole size for rubber grommet.
---