What's including in This Listing
1 x 10Amp ChargeMasterPRO regulator (1RW/10Amp/24V)
1 x 20W Solar Panel (Motech cells) with,
1 x 6m 2.08mm² twin core solar wire with,
1 x Quick lock waterproof connector.
1 x 1.5m 2.08mm² twin core battery wire with,
1 x Anderson and alligator battery clip set with,
1 x In-line silicon/ceramic fuse holder &15Amp fuse.
1 x Spare Anderson connector set
Warranty from an Australian Company
Unlimited tech support
Charging Regulator Features
High efficiency charging
Fully automatic
Charges Lead Acid Gel, Sealed (AGM) or Flooded batteries
Programmable low voltage cutoff (for load connection usage)
Battery voltage state LED indication
Temperature compensation
12V/24V auto sensing
Night Timer function
Complete electric protection - Overheating /Over discharging / Over charging / Load overload / Load short circuit / PV short circuit / PV reverse polarity / Battery reverse polarity
IP67 waterproof aluminium enclosure
Motech PV Cells Feature
Long-term reliability
Performance in low light
Performance at high temperatures
Low Light-Induced Degradation
Environmental compliance
See
Motech website
and
Cell Brochure
for more details.
PV Panels Feature
Hail resistant toughened glass
Heavy-duty anodized aluminium frame
Junction box
Certification to strict European standards IEC61215, IEC 61730 and CE mark
Manufactured to ISO 9001:2008 standards
Warranty
EcoOnline
TM
offers the following Warranties:
3 Year Regulator Warranty
20 year return to base Warranty on all MOTECH cell solar PV panels
See
Terms and Conditions
page for further details.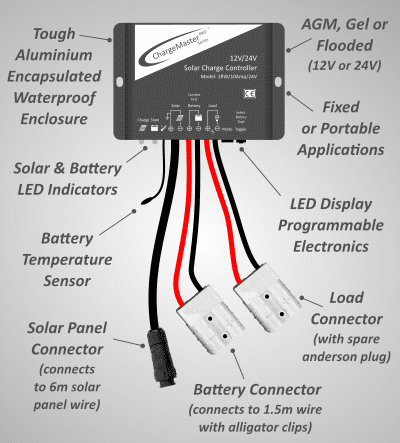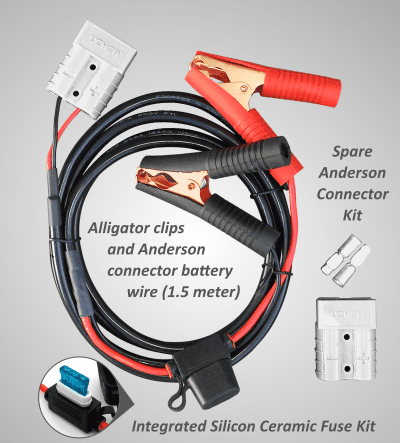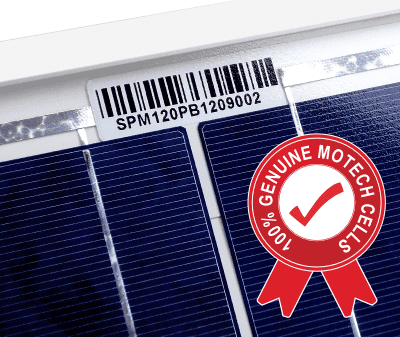 ---
20W ChargeMaster
PRO

Base Kit (12V/24V)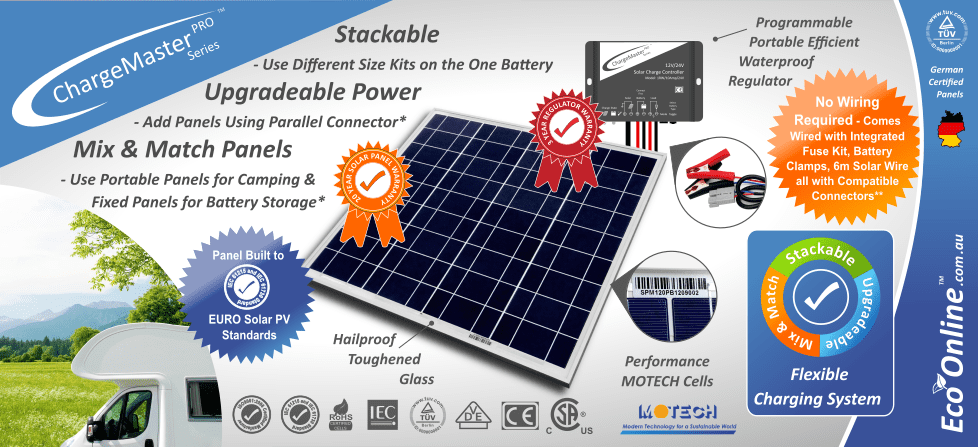 EcoOnline is proud to offer this versatile solar charging kit. Includes a ChargeMasterPRO regulator with a complete list of electronic self-protection functions, a PV solar panel featuring premium quality brand name cells by MOTECH Industries with a 6 meter solar wire and snap lock waterproof connector, a 1.5 meter battery wire with standard Anderson connectors, alligator battery clamps and an integrated fuse kit, and a comprehensive EcoOnline safety, information and installation manual.
* While any two differently sized ChargeMaster kits can be used to charge one battery, only two identical panels can be connected to ONE ChargeMaster regulator via our parallel connector or an in series 24V connector. Swapping/Adding/Exchanging/Upgrading of course requires the purchase of extra panel(s) and/or ChargeMaster kit(s) and parallel/in-series connectors.
Maximum Kit Versatility
The ChargeMasterPRO series of compatible pre wired** components is designed for maximum flexibility, upgrade ability and convenience in charging any Lead Acid, Sealed (AGM), Flooded or Gel battery. You can use the regulator with larger portable, or vehicle mountedpanel during a camping trip, then connect the regulator to a smaller externally mounted panel (sold separately) for battery storage / top up. If you find you need more power on your camping trips you can upgrade the kit later by purchasing a second ChargeMaster panel with compatible wire and parallel connector, or if you need even more power you can use two different ChargeMaster kits on the one battery, up to 240W power at 12Vor 480W at 24V. See installation manual for configuration details -EcoOnlineTM Install Manual.
**Note, use of the regulators load function (see manual) will require the connection of the spare Anderson connector to your load wiring.
Safety Requirements and Product Limitation Considerations
Only use 12V "nominal" (36 cell) solar panels with this regulator. Or 72 cell panel(s) for a 24V system.
EcoOnline recommends solar panel wattages and connected loads should not exceed:

120W solar power (at STC for a 12V system)

or

7.5Amp continuous load

for the 10Amp regulator.
This regulator is to be used for charging Sealed, Gel or Flooded

Lead-Acid type batteries only

. Not to be used for charging any other battery chemistries.
Check that the

maximum current

produced by the chosen solar panel(s) array

can never exceed the maximum allowable charging current for the battery

being charged.
Never exceed the rated

Ampacity

(amp rating) of a wire. Keep in mind that

low voltage / high current wires situated in highly insulated environments cannot dissipate heat

and will have a much lower Ampacity.
For Novices - Setting up a Solar Battery Charging System
Want to start playing with solar? Please note a solar charging system must be sized right, for efficiency, reliability and safety. For your convenience we have created the following online interactive calculators to help you build the perfect set up the first time around:
Solar Panel Sizing Calculator (this will help you understand the factors involved in

sizing solar panels

)
Solar Regulator Calculator (this will help you understand the factors involved in

sizing a regulator

)
Solar Wire Sizing Calculator (this will help you understand the factors involved in

sizing wires gauges

)
Shipping Cost & ETA Estimate
For a shipping estimate, use the above calculator or just add this listing to your cart and click "View Cart" at the top right of this page, then "Estimate Shipping" on the cart page. The shipping estimated time of arrival (ETA) can be checked on our shipping calculator here. We ship from Melbourne Victoria.